New
Gutters
Mill
Creek
Rain gutters are an essential requirement in homes to protect the building from damage due to roof run-offs when it rains. At Pacific Star Gutter Service Inc., we install high-performing new gutters in Mill Creek, WA properties to preserve their structural integrity as well as curb appeal.
Get in touch with us to schedule a gutter installation job if you:
Need rain gutters for your new construction
Are fed up of repeated leak/crack repair of existing gutters
Have fascia or soffits rotting due to rotting rain gutters
Carrying on without gutters or with inefficient gutters can be a costly mistake. Putting off installation of new gutters in your Mill Creek home does not mean saving money. Rather, it amounts to inviting even bigger financial burden, that of expenses on restoration of your water-damaged property.
Call us right away if it is time to get new gutters installed in your home. Get an estimate of the cost by getting in touch with us.
Seamless
Gutters
Mill
Creek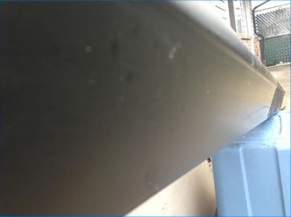 Our services for installation of new gutters and replacement of old ones are aimed at providing homes with solid protection against rainwater damage at a price that the homeowners can afford. A majority of our gutter installation jobs involve customized fabrication and installation of seamless gutters and downspouts.
Aluminum seamless rain gutters are the most widely-used gutter system throughout the country. The key attractions of seamless gutters are their perfect fit to the eaves and pocket-friendly pricing.
We replace and install attractive, efficient and durable seamless gutters in your Mill Creek property after crafting them on-site. Our technicians make sure to:
Take accurate measurements
Use high-grade aluminum gutter stock
Manufacture the new gutters to meet precise specifications
Perform careful, flawless gutter installation
With us, you are assured of seamless gutters that do their job perfectly and last for many years to come.
Rain
Gutters
Mill
Creek
Besides installing custom-made aluminum seamless gutters, our company also offers new gutters made of galvanized steel, wood or copper. No matter which type of rain gutters we install for Mill Creek residents, our focus is on ensuring that the guttering:
Complements the exterior look of the property
Is highly functional and reliable
Lasts long with minimal issues
Gives our customers excellent value for their money
We are fully confident of the superior quality of our rain gutters and gutter installation services. That is why we back all our jobs with 40-year material warranty and 15-year workmanship warranty.
Replace your old ones and get new seamless gutters installed in your Mill Creek property. Call Pacific Star Gutter Service Inc. at (425) 361-0399.